Alright, here we go again! It's time to start projecting our new goals for 2016 – and you know you're dreading it. Quitting those goals you started at the commencement of the year within two weeks is frustrating, and quite ordinary if we are completely honest with ourselves. Procrastination, zapped energy and fizzling enthusiasm can easily sabotage any ambitious goal. Here are 3 ways to help you avoid killing your New Years resolution in 2016.

Eliminate Distracting Impulses
There are few things in life more dangerous than distractions.  I struggled with this deceptive mirage for years until I learned how to protect my daily activity from the shiny temptations of busyness.
The first thing I practice in the morning is turning off my electronics. It is easy to lose track of what's most important at the start of the day when all your focus and energy are zapped by limitless social media alerts, emails, and voicemails ferociously competing for all your attention.
Take baby steps
One method that is proven to defeat procrastination is to segment your project into three phases: Planning, Execution, and Completion.
At the start of my day I list the most important objectives to complete and break them up into smaller task.  Deciding well ahead of time to preserve some task for the following day saves me the stress of attempting to complete a colossal
responsibility in an unrealistic fashion.  This minimizes the urge to create the stress build up leading to procrastination.
For example, if I need to work on a choreography project that I know cannot be completed in one day, I may start by limiting the time I will contribute to the practice session.  Some days there may be only 30 minutes of practice, others days may be 10 minutes.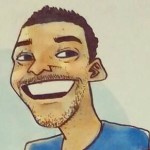 Follow my weekly lindy hop inspiration in the 
Vault
and let's schedule your free private lesson. (First come first served.) Look forward to seeing you all soon!  
The key is to break activities into smaller fragments to help overcome procrastination and pressure about finishing a task.  This can make you feel less 'stretched out,' and will help keep the momentum moving forward.
Develop flexibility
Over-planning, setting the yardstick too high or being ridiculous with performance indicators can hamper your enthusiasm and momentum for sticking with your daily commitments. How about creating a simple plan that resonates with your working style, while still respecting the confines of the project?
Sometimes, you might have the energy, time or resources to work on Step C of a project instead of Step A. Just because the plan sets out a linear approach that starts with Step A, B and progresses to C does not mean that you cannot be flexible enough to start with C, get to A and end with B. Hope I didn't lose you there.
This method of thought has helped me cultivate and compartmentalize segments of inspiration that come randomly. Flowing with your natural working style will lead to more progress, a lesser likelihood of burnout and sheer frustration – trust me.
Now let's decide that 2016 will be better than 2015!
Blitz!
Jamin Jackson
Artist, Entrepreneur and Coach
Follow the dance resource library for inspiration, discounts and tour updates!

Recent Post: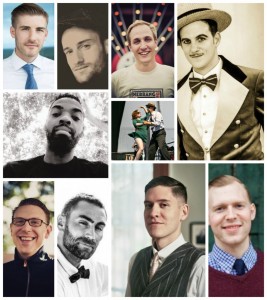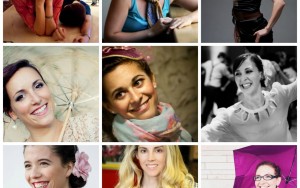 Jamin Jackson Lindy hop moves, Jamin Jackson lindy hop library, Jamin Jackson swing dance moves, Jamin Jackson lindy hop for beginners, Jamin Jackson lindy hop for intermediate dancers, Jamin Jackson lindy hop for master dancers, Jamin Jackson lindy hop vault, Jamin Jackson lindy hop steps, Jamin Jackson lindy hop basics, Jamin Jackson lindy hop beginner lesson, Jamin Jackson fancy moves, Lindy Hop Moves for beginner, intermediate and advanced level dancers,Lindy Hop Moves for beginner, intermediate and advanced level dancers Lindy Hop Moves for beginner, intermediate and advanced level dancers, Lindy moves for beginner, intermediate and advanced level dancers,Lindy Hop Moves for beginner, intermediate and advanced level dancersLindy Hop Moves for beginner, intermediate and advanced level dancer
New Lindy Hop Moves for beginner, intermediate and advanced level dancers,Lindy Hop Moves for beginner, intermediate advanced level dancers Lindy Hop Moves for master swing dancers