At first glance, this video snatched my attention. The line up of dancers in this stellar routine meshes all the diverse qualities I love tremendously about the simplicity and appeal of authentic jazz dancing. Big hand clap and respect to these talented swing artists. One of my favorite moments in this piece starts at 1:43!
Ramona Staffield, Nathan Bugh, Remy Kouakouame Pamela Gaizutyte 2016
For more information about Authentic Jazz Weekend click here.
Authentic Jazz Weekend 2016
with Ramona Noel Staffeld, Nathan Bugh, Remy Kouakou Kouame and Pamela Gaizutyte
Jan 15-17 2016 @ Big Apple, Seoul, South Korea
Video by JACKPARK VIDEOGRAPHY (Special thanks to Sooyoung)
– www.facebook.com/jackparkswing
– www.youtube.com/c/JACKPARKVIDEOGRAPHY
About the author: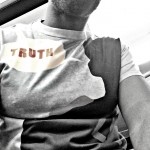 Artist, Entrepreneur, Coach