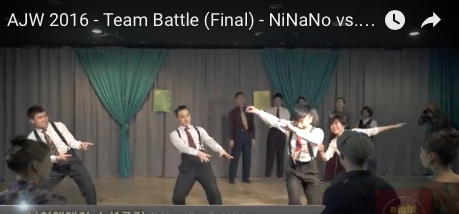 Oh I love the nature of friendly battles – passive aggressiveness at its' finest. Even with a lack of blood on the dance floor and broken legs, this Team Battle between NiNaNo vs. Night & Day Social Club is something special!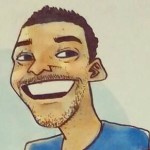 Follow my weekly lindy hop inspiration in the 
Vault
and let's schedule your free private lesson. (First come first served.) Look forward to seeing you all soon!  
Team Battle – 팀 배틀 부문 (결승) – 니나노 vs 나잇앤데이-소셜클럽
– Winner: NiNaNo
@ Authentic Jazz Weekend 2016
with Ramona Noel Staffeld, Nathan Bugh, Remy Kouakou Kouame and Pamela Gaizutyte
Jan 15-17 2016 @ Big Apple, Seoul, South Korea
http://www.authenticjazzweekend.com
Video by JACKPARK VIDEOGRAPHY (Special thanks to Sooyoung)
– www.facebook.com/jackparkswing
– www.youtube.com/c/JACKPARKVIDEOGRAPHY
Will I see you this weekend? Save me at least two dances!
Look forward to seeing you all soon!
About the author:
Jamin Jackson
Artist, Entrepreneur and Coach

Recent post on the blog:
Jamin Jackson Lindy hop moves, Jamin Jackson lindy hop library, Jamin Jackson swing dance moves, Jamin Jackson lindy hop for beginners, Jamin Jackson lindy hop for intermediate dancers, Jamin Jackson lindy hop for master dancers, Jamin Jackson lindy hop vault, Jamin Jackson lindy hop steps, Jamin Jackson lindy hop basics, Jamin Jackson lindy hop beginner lesson, Jamin Jackson fancy moves, Lindy Hop Moves for beginner, intermediate and advanced level dancers,Lindy Hop Moves for beginner, intermediate and advanced level dancers Lindy Hop Moves for beginner, intermediate and advanced level dancers, Lindy moves for beginner, intermediate and advanced level dancers,Lindy Hop Moves for beginner, intermediate and advanced level dancersLindy Hop Moves for beginner, intermediate and advanced level dancer
New Lindy Hop Moves for beginner, intermediate and advanced level dancers,Lindy Hop Moves for beginner, intermediate advanced level dancers Lindy Hop Moves for master swing dancers  
Jamin Jackson Lindy hop moves, Jamin Jackson lindy hop library, Jamin Jackson swing dance moves, Jamin Jackson lindy hop for beginners, Jamin Jackson lindy hop for intermediate dancers, Jamin Jackson lindy hop for master dancers, Jamin Jackson lindy hop vault, Jamin Jackson lindy hop steps, Jamin Jackson lindy hop basics, Jamin Jackson lindy hop beginner lesson, Jamin Jackson fancy moves, Lindy Hop Moves for beginner, intermediate and advanced level dancers,Lindy Hop Moves for beginner, intermediate and advanced level dancers Lindy Hop Moves for beginner, intermediate and advanced level dancers, Lindy moves for beginner, intermediate and advanced level dancers,Lindy Hop Moves for beginner, intermediate and advanced level dancersLindy Hop Moves for beginner, intermediate and advanced level dancer
New Lindy Hop Moves for beginner, intermediate and advanced level dancers,Lindy Hop Moves for beginner, intermediate advanced level dancers Lindy Hop Moves for master swing dancers