Another stunning presentation from Alice and Remy. These two were light as air during the Lindylicious Teacher cabaret. With a version of "Well you're driving me crazy" as the soundtrack, they created a light-hearted performance infused with solo jazz as well as Lindy Hop. Notice how they cover the whole floor throughout the performance. These two truly claim the space as they travel both as a unit and individually as solo dancers.
Lindylicious is an international Swing Dance Festival organized by Shake That Swing in Paris. This year's festival offered nine levels of dance classes taught by 11 world-renowned instructors.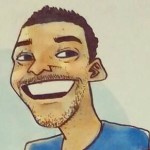 Follow my 
dance resource library and 
Vault
 and learn in 30 minutes what many advanced dancers take years to figure out. Look forward to seeing you on the dance floor soon!  
About the author:
Writer, dancer, adventurer, life enthusiast.