Summer 2015 was a busy time for me. So many new communities have bubbled up across the planet – all sharing new passion for swing, and I'm happy to have visited one of my new favorites.
In Madrid alone, there are many swing dancers starting new parties, new schools, and new camps. One of the newest schools that I'm excited to have had the opportunity to serve, is BIG SOUTH. (Make sure to like their Face book page.)
This swing organization burst onto the scene a few years ago, adding tremendous teaching value and culture in the Madrid  community.
For years I've encouraged event organizers to do their best with what they have, and Big South is an organization embodying this principle in their school and the annual event.
There philosophy has set a new precedent in my eyes for any new organization starting a school or event in a small lindy hop community.
This year Big South hosted their annual camp called……."The BIG EXPERIENCE." I have to admit that the organizers and their team delivered a unique experience for the attendees. This isn't your typical camp.
They provided an unreal outdoor social dancing experience with a spectacular view of the mountains, home cooked Spanish cuisine by an unbelievably faithful family volunteer staff, ample time for students to rest from class, and a mountain swimming excursion at the conclusion of the event. I've attended many different swing camps in Europe and again, admittedly this one stands out.
It was very hard for me to not be taken back by the sheer beauty of the camp location, craving an occasional dip in the pool after my class sessions.
Of course there are always areas to improve. One thing that could make this event even better would be to establish a head DJ.
Overall my experience was BIG, and the Big South once again delivered. If you desire to attend an event that is different, a more intimate weekend workshop experience in the country side of Spain, I would encourage you to reserve your place quickly when registration opens for next year.
I rate this event
4.6 out of 5 shoes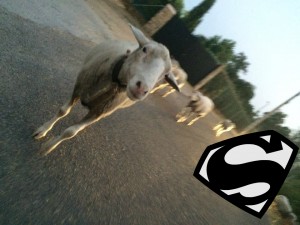 If you want a recap of the concepts Sonia and I taught throughout the weekend, check the sources out in my library.
Jamin Jackson