Hey fellow dancers and vicarious watchers, it' that magical time again where Tulsa's own Jamblya Jazz will be playing at Crawfest 2015. Be prepared to hear the infections brassy rhythms of New Orleans echoing for all the attendees.  I'll be bringing my dancing shoes!
See more details below!
Cajun Ed's Herbert's Specialty Meats, on 71st Street just west of Lewis, will host CrawFest 2015, Saturday, May 16th from 11 a.m. to 7 p.m. Come and enjoy all your favorite Cajun foods like Crawfish Etouffee, Crawfish Boudin, Boiled Crawfish and Boiled Shrimp. We'll have your favorites on the grill as well…Beef and Pork Sausage, Pork Boudin, and Hot Dogs for the little ones. The festival will feature Live Cajun music from The Jambalaya Jazz Band! Bring the whole family and test your luck at a variety of crawfish games! Laissez les Bon Temps Roules at CrawFest 2015! A portion of the proceeeds from CrawFest 2015 will go to Planted Ministries, Inc. For additional information and photos, please visit our website www.cajuned.com
Jamin Jackson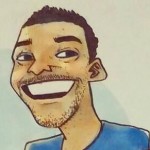 Sign up to find out all things Lindy Hop in Tulsa and get access to my 30 minute Lindy Hop Lesson in the Dance Resource Library!