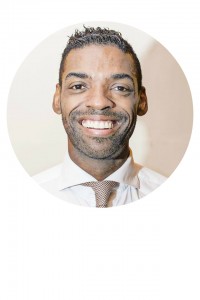 Hi I'm Jamin Jackson, and here is what YOU are going to learn visiting my site today.
First, you are going to learn from someone who is an Artist that has become a successful entrepreneur and who has conquered the broke struggling artist stigma.
No longer does my passion have to take the back seat in my life because of my old intense job schedule. I am officially free.
Here were some of the questions I silently asked myself during the frustrating times, and you may be an artist asking yourself these same questions-:
Can I really live my passion and make a decent living.
When am I going to get my "break?" 
Do I have to be something I'm not to be an artist and entrepreneur? 
Does that sound like you at all? Did you know there are singers, musicians, actors, dancers, visual artist, athletes, and entertainers who all share the same common desire to be successful artistically and financially to enjoy their passion?
Secondly, you will learn that achieving success as an artist and entrepreneur can be for you. You have something unique to share with your circle of influence. 
There are HOW to's in making it as an artist in business and most people never figure them out. Let's stay connected, my template may or may not work for you, but I would love to help if I can.
If you are looking to become an entrepreneur and needing help to avoid unnecessary entanglements , you may want to explore my Coaching Programs.
You have to do something!  Or you will, like the majority, fall victim to the "someday I'll get my break" phobia and never lift a finger- or worse, give up on your passion. I almost did. 
Don't be afraid!  Be courageous! There is no perfect time than now to take baby steps in the right direction. I hope my story rekindles some dormant passion in you waiting for the right spark. If you stay connected with me long enough it will. But you have to light the match.