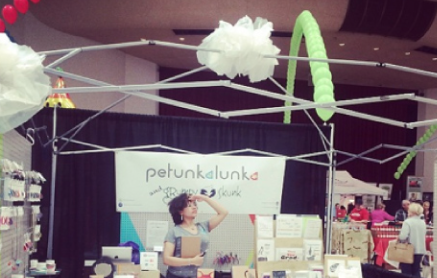 Entrepreneur of the month goes to Laurel Ryan!
Inspiration may come from many different situations in our life. Annoyances and problems bring the best and worst out of us.
Opportunity leaves clues in the dirt of our problems, and few people know how to see it.
This month I want to highlight an awesome artist and entrepreneur by the name of Laurel Ryan. Her business is Petunkalunka and the grumpy skunk.
Congratulations Laurel on all the your hard work!