Eat, dance, eat, repeat, and…….a little sleep. Oh what a wonderful thing we all have in lindy hop, where one can skip from one continent to another for a weekend of dancing and friendship and not blink an eye if thought upon as slightly crazy. This indeed is one of the best things in life. This passed weekend highlighted just how much an event can cram all my favorite things into one harmonious experience that I will never forget. Gastro Swing 2013, you have joined my list of cream of the crop events to attend for those who love social dancing, eating, and great classes.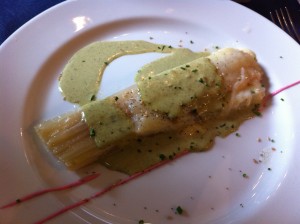 Mark my word. The country of Spain will continue to have a huge impact on the lindy hop community. A relaxed culture, ready to enjoy spending time with each other, staying up late, and eating. This is even without lindy hop. Mixing lindy hop into this culture is the perfect recipe for an amazing swing scene. It's not hard to see why. This is especially true for Gastro Swing 2013.
This event was held in Vitoria-Gastiez (northern Spain) tucked in between the valleys and hills of Basque country. After being escorted from the airport in Bilbao to Vitoria, my eyes couldn't help but notice the beautiful green scenery with rolling hills and forest that covered most of what one could see entering northern Spain. Even with my heavy jet lagged perspective,  a serenity glowed from the scenery. A perfect location for a lindy hop weekend.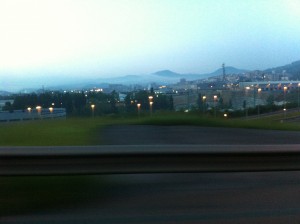 This event featured some of the best Spanish food I've ever tasted. Here are some pictures to wet the appetite. I was so impressed to witness all the dancers working together to serve each other at the facility that one of the local chefs (who happen to be a lindy hopper) utilized for the event. I even heard that they use the facility for the local dancers who want to get together and eat after parties and events. All they needed to do is replenish the stock for the next guest who visited the restaurant. We had the opportunity to eat at another location in the mountains where it seemed like unlimited steak grew from the ground. We all shared delicious spanish cider, cheese, and many other delicacies that made that dance after lunch more satisfying.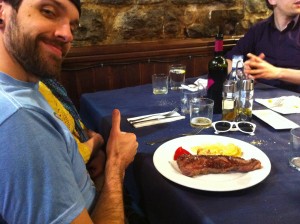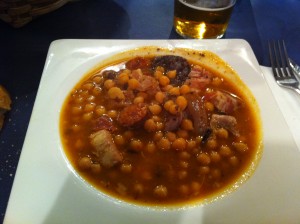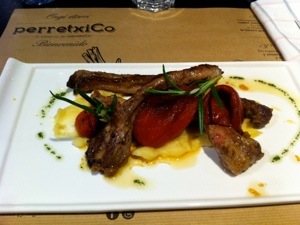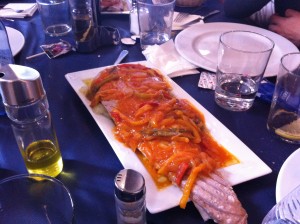 The dances were located at various venues where we enjoyed delicious tapas throughout the weekend while enticing people not attending the event to stop and look at all the fun. As a teacher many students impressed me with how open they were to dance with one another without reserve. The event seemed to be very open and inviting to less skilled dancers and those who were at the highest level- a healthy sign for a dance scene.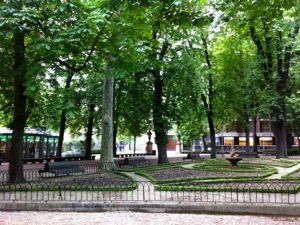 It was a good middle ground. I was so proud to see how fast many of the students matured throughout the weekend, a real testimony to the openness and coach ability of the students at this event. This combined with the music for the weekend made this event feel bigger without compromising on the intimacy one could feel.
The Cool cat combo band was incredible. They traveled from Barcelona to play throughout the weekend in various indoor/outdoor locations. Very taxing on the body, but one would never know because of their continuous energy. Buy their music! It is definitely worth it.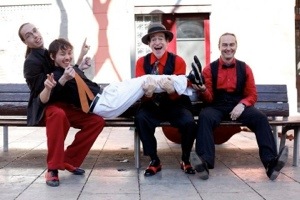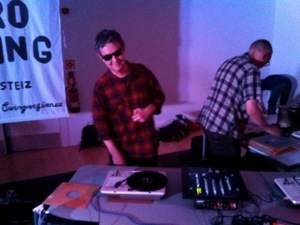 The Dj's even played sets using vinyl records, which felt like nostalgia at it's best.
I can go on and on about what this event is doing right. One powerful thing that I noticed is that there never seemed to be a clear "leader" directing the volunteers to do things.
Everyone just seemed to pitch in and do the best they could with what they were able to do. When I found out who the "organizers" were they just seemed like everyone else who served the event.  There were some great products from vendors like "Slide and Swing" and "Swing Freak."  Great examples of entrepreneur serving the needs of the event.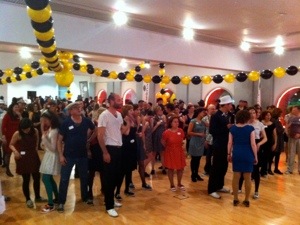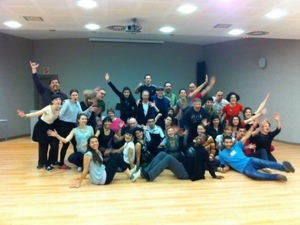 There are usually things that can make an event even better. Some more noticeable than others. However there was only one tiny detail I noticed that effected the momentum of the dance one particular evening.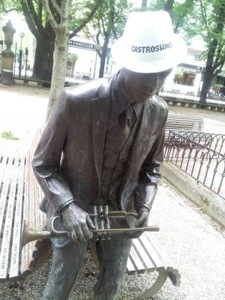 Though I love dancing fast, I noticed one of the dj's played maybe 4-5 fast songs in a row, and many of the beginners had a hard time adjusting. This was more incidental and less of a systemic issue in my opinion.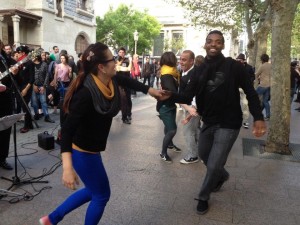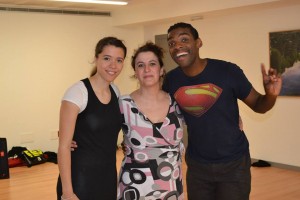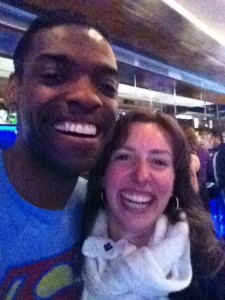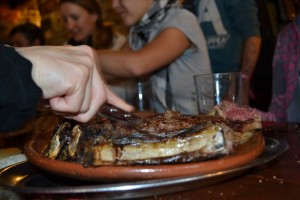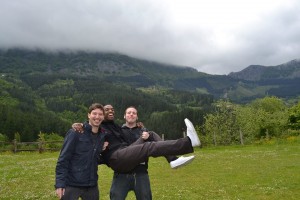 I would strongly suggest that everyone in the region to attend this event next year, or sponsor a new dancer in your community to attend.  They have all the right things in place, a strong culture foundation, variety of levels of dancers, momentum, and heart.  You may come as a stranger but, leave feeling like family.  You will not regret it!!  I can't wait to see what happens to the Vitoria scene in the near future.  Northern Spain has momentum, and I don't think it is slowing down any time soon.  I miss you already family.  With that being said I rate this event…..
4.8-5 shoes
Jamin Jackson