Years happen so fast in the swing world.  One minute it seems it's been years since I've seen a familiar face on the dane floor, and other times it feels just like yesterday.   Hawkeye swing festival is one of those special events in the mid west that stays with you weeks afterward.  It would be an understatement to say my excitement level was above normal as I prepared to experience the event this year.  Many new instructors attended this year, in addition to a new volunteer staff members, and a plethora of new dancers from all over the region.
Music:
This is a huge bonus for this event.  Both nights had a near perfect combination of fast paced songs and mid tempo songs keeping the floor packed for those wanting to charleston, and for those wanting to swingout.   One of the band members had a car accident on the way to the event that left the guitar player recovering from a broken arm in the hospital.   This didn't even stop the momentum one bit.  Another guitarist volunteered his time to cover and played for the rest of the sets.  The late night band was one of my favorite surprises!

There was even a killer jam circle that ended with everyone doing the big apple!

Competitions:
This year the competitions brought out even more talent than last year.  People were hungry to have fun and show their hard work.  I particularly loved watching the Advanced strictly lindy!  Congrats to all those who placed!

Venue:
I love the fact that this event is on a college campus, making it easier for those who would like to stay on the campus travel to and from the dance hall without the headache of driving to an offsite hotel.  The dance floor took up the entire room and had an elevated stage that created feeling of participating in a concert.  There were plenty of places to eat and relax that were a few blocks away from the venue.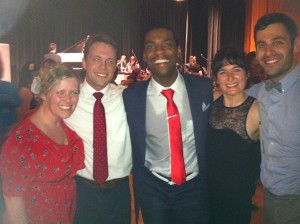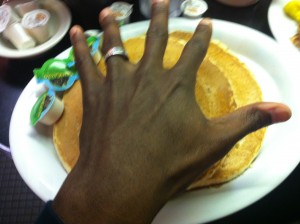 Classes:
Sharing this wonderful dance is always a pleasure for me.  Especially when the student is ready to embrace their dance journey.  I shared plenty of laughs with the students and with my partner Annie during the class sessions.  There were many students who were there for the first time, and it was great to watch how patient the other students were with them as they rotated throughout the class sessions.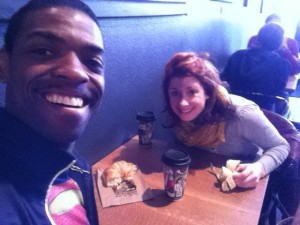 Culture:
How people treat one another off the dance floor is important.  I enjoyed my time eating, relaxing, and getting to know many of my students and peers during the late evenings.   We even had the opportunity to play pool, and eat at one of the famous diners in the area visited by many presidents.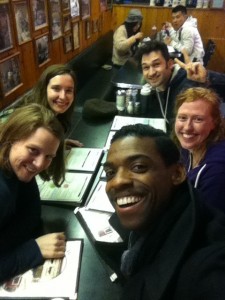 There are always expected bumps and turbulence when there is transition.  Many can be ignored, but some are more detrimental than others.  One thing that could make the event better is to have more water ready to be served at the dances whenever one source is empty. This is a challenge, but can help prevent a large amount of momentum on the dance floor from slowing down.
What can I say:
I love this event because of it's energy, the great dancers who decide to attend, and the sincere efforts of the many volunteers who work hard to make the event successful.  This is a great event to attend as a dancer maturing in your scene and want to push yourself with competitions, and enjoy great social dancing with the opportunity to grow your skills by dancing with higher level leads and follows.
Thanks again Cara Held and all the volunteers for making this year a special one!
I rate this event……..4.4 out of 5 shoes!