I Want to Help You become an Entrepreneur!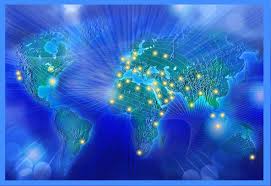 See if maybe this sounds like something you've pondered….
Have you dreamed of being as an entrepreneur, building a dynamic, amazing global business? A business that will allow you to be free to do what you love and that will NEVER close because  SOMEONE, SOMEWHERE in the world is ordering and using the products and services you offer.
A business that largely functions through the internet, without the need for you to be there constantly, monitoring it and having your hands in the middle of it….
An entrepreneur quest that creates income for you WHEREVER you are –creating in the studio; playing at the park with the kids; sleeping; or even at home in front of the computer…
All the while, you are offering solid products and services that assist others; and helping those who also want to create what you have – a TRUE win-win!
Does this sound like the vision of the perfect life…perfect business…perfect EVERYTHING?
Does this sound FUN? Lucrative? Like the PERFECT fit?
It is, I promise you! Leveraging your income is the way to go! Read my stories beginning.
Do You Already Have a Business or Idea You Want to Take Online?
Great, through this page, I am going to share with you a program that provides the tools and training you need to take ANY business idea you currently have online!
You need a few key components:
Blog, or Hub of the Universe, much like my hub, here at JaminJackson.com
Lead Capture/Auto-responder system – this allows you to build that highly lucrative, coveted list.
TRAINING on how to do it all, right?
Learn more about these tools and how they can create an online presence for you.
Are you looking for a business or do you want to generate multiple streams of income?
The tools and training program have a lucrative affiliate program attached, and if this would interest you, access those details, and learn more about the system I use and have set up to promote this opportunity –
Online Business Tools and Affiliate Income
My goal is not to confuse you, or distract you. If you have a business you love, and are just getting it started, learn about the tools and let's get you out online with your hub of the universe.
Here is what appealed to me about this program:
Here is the challenge I have faced for over 10 years. I LOVE my Real Estate Business/Art business and I generate 97% of my leads online, people who come to me. (That's NOT the challenge, ha ha!)
The challenge is that a great number of those people would love to start a business, but want to be coached by me on my success methods as an artist turned entrepreneur.
Some would love to do business with me but live on the other side of the planet!
So what to do?
I have been searching for a solution for a while and now I have found it…
How to Build a Global Business When Your Primary Business is Not International
The internet changed everything for me, as it has for all of us, really. It opened the door to a whole new reality; and the whole new possibility of building a global business, from our home (wherever that may be) with a  computer, the telephone or skype; or even a smart phone.
Does that dream seem impossible? It's not!
Here are some key questions I am often asked –
How can I diversify my income and take advantage of multiple income streams, without abandoning my passion? 
How can I build a business with my busy schedule?
How can I begin when I don't have much experience running my own business?
How can I find quality training on how to do all of this?
Great questions! And, I had a challenge answering some of these for a long time as I was building my own businesses on and offline. After all, my goal was a GLOBAL business, that could support my passion as an artist.
And, the reality is, if you are marketing online – YOU ARE GOING TO CREATE INTERNATIONAL LEADS…people interested in doing business with YOU, joining YOU… and what are you going to offer them?
Building online is about building a brand; a culture, and an overall business that YOU own.
-All experts running a business online will tell you;
You need a personal website/blog that sells YOU first, your business second.
You need a lead capture system, so that people can "opt-in" and let you know that they are interested.
You need to create ongoing content (once a week is FINE!) and this can be written, audio or video.
You want to meet and engage (notice I didn't say ADVERTISE to) with people on Social Media such as Facebook, google+ and Twitter.
And, you need a business model that YOU own, that you can take anywhere, at anytime….
Since November 2004, I have had a passion about showing other artist the power of leveraged income so that they can obtain the freedom to do what they ove without the financial stress.
My goal is to educate you on the ins and outs of the Internet Marketing industry, while allowing you to earn while you learn. Whatever your primary program.
Through my association with a high end, leveraged training and online tools hub, you can build a global business without giving up anything you are currently doing. Use the tools to promote your current business, or promote the program itself and build globally!
That's what I am doing. I have a primary business that I build. And, I expand my business and my reach through This Program, offering anyone, anywhere the tools they need to build online, as well as a business to earn income with.
This training and tools platform provides each member with an Internet Marketing "Tools Suite" that allows you to get started in 15 minutes or less, sharing what you are "Passionate & Knowledgeable" about. The things that stump so many people getting started online are taken care of with this product.
Don't be afraid! You can do it!