Facebook is a fantastic social networking site build your brand and expand your business as an Artist.  Getting more people to like your page is a critical step in maintaining your brand as an Artist in Business.  Obviously you want to own your own piece of real estate online by having a website that highlights everything about you including your business as an Artist.
If you're not using Facebook as a way to drive targeted traffic to your website or business then you should start NOW!  For the majority of my sites, Facebook is second to only Google in terms of sending traffic.
Now, there are several ways to grow your Facebook fan base which include adding a "like" box to your website, utilizing the facebook comments plugin (as you can see at the bottom of the posts on this site) and creating a landing page to increase the number of "likes" to your Facebook page.
What is a Facebook landing page?
When people click through to your sites Facebook page by default they land on your wall.  From my experience that doesn't lead to very many "likes" as people immediately start reading your wall instead of "liking" your page.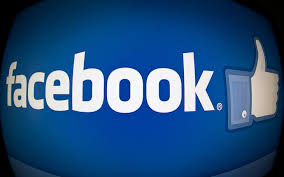 What a landing page does is instruct the user to "like" your page before they land on your wall.  Some sites have reported an increase in "likes" by up to 72% by simply adding a landing page!
In the quick guide I'm about to show you, you can even capture a subscribers email address after they like your page or entice them with an offer they'll receive after they first "like" your page.
How To Create A Facebook Landing Page In 3 Easy Steps
1.  Add the Simple Static HTML iFrame Tabs app to your page. (Click image to enlarge)
2.  Go to your facebook page and click "Welcome" on the left side and simply enter the contents of your landing page. (Click image to enlarge)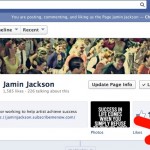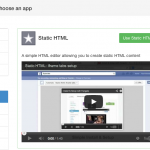 3.  Press Save and view. (Click image to enlarge)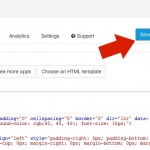 That's It!  The process is extremely simple and can lead to a huge increase in the number of "likes" you receive. Plus, you can get creative and increase the conversion rate by enticing the user with a free gift.  For example, offer some free tips or provide the download link to a free eBook if they first like your page, which is easily done when using the Simple Static HTML landing Page Tabs app.
Lastly, don't forget to add an opt-in for your email list on your facebook page.  If a user is interested in your Facebook page, then there's a good chance they will want to subscribe to your newsletter, as well.  As you can see in the screenshot for step 2 above, I have inserted my website subscription page code.  There is an additional option called "Fan gate" that will allow your new fan to be taken to a page to sign-up for your newsletter after they "liked" your page.
Now, head over to my facebook page to see a live example…and don't forget to click "like"!
Best,
Jamin Jackson