We live in the world of the internet and customers have even more ways to find out the best deal on what they want to buy more than ever before. Not only this, they want to do everything in the "now" time frame – they do not want to wait. They have the option to check prices at a shop, compare it with offers that are available on the internet, and try to negotiate and find a better price! In such a scenario, how much time have you dedicated to redesigning your website to make it customer friendly? More importantly, is it optimized to drive sales for you? Do customers visit it just for checking prices you offer, or go on to actually buy things?
Let us look at how your online footprint can drive your sales.
The need for a website
A recent survey has suggested that about 95% of family owned businesses don't even have a website, even in 2014! Many shops are not listed as possible options anywhere on the internet. Their reasoning is that they do not need it; however, as we saw earlier, customers want to check as many options as possible before they buy, so if they don't even know your name, they will never buy from you.  This is even more important for an Artist in Business.
Put up a recommendations section
For e-commerce websites, when a customers shops on the site they should be able to see a "customers also bought this" section. This will guide them to things similar to what they have in mind (e.g. energy drinks for an athlete; shaving blades for men while they look for shirts, etc.). The idea is to make sure that you cross sell products that they might also want, even though they came to your website looking for an irregular purchase e.g. a gift item.
Scan through the reviews of your website
You should always be on the lookout for what customers are saying about your business on your website. Whether the customer appreciates you or leaves negative feedback, you should take the central message and focus on it. If they say you have an excellent delivery mechanism, you can turn that into a definitive competitive advantage. If they say the search options were too restrictive, you can contact the customer and ask for his further opinion and feedback. You should take all feedback constructively; if you do not, others will walk away with your customers.
Navigation should be easy
Your website should be intuitive and customers should be able to get to where they need to be in as few mouse clicks as possible. These days, tools are available that let you study the customers navigational journey through your website. This can give important information to allow you to refine and improve your site based on how people use it.
An online only business?

Many business these days do not have a physical presence but are as famous as any you may have seen. Consider Amazon and eBay. Have you considered whether your business should be a mortar-and-brick only, online only, or a mix of both? Your answer will depend on where you are, what your target market is and what you sell, and the website should be developed accordingly.
Customer profiles
Your website should have a facility to save useful information on your customers. This information can include billing/shipping address, their preferred mode of payment, people they have sent gifts to in the past, a reminder service for anniversaries and birthdays, and so on. This way, you have a lot of data which can help you provide a customized service to them. At the same time, they should be aware of your data usage policies, and be confident that it will not be made available to unauthorized parties.
Order review page
Before customers make payments, they should be able to view a summary of their order and modify quickly, if needed. This is the place where you have one last chance to offer something more, so utilize the "customers also bought" option. Be conscious that the upgrades you offer should not change the original bill value by a large amount, otherwise, they may not want to buy from you. Besides, these suggestions should be relevant to the purchase they are making.
Site optimization
People access your website from anywhere – the comfort of their homes, in their offices and whiletravelling. So your website should load quickly in a format that suits the device in use. A website geared for mobile devices is a good idea, so invest in it. If your site is not mobile optimized you are likely losing ove 50% of potential business.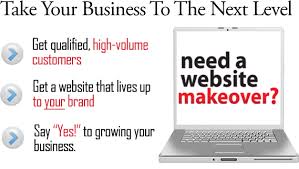 Website upkeep
This is often overlooked, but its a very critical factor in the usability and friendliness of your website. You should regularly check for broken links; whether the site is taking a long time to load; whether the items displayed on the website are in stock; whether your agreements for payment providers are still in place or are they about to expire soon, and so on. Similarly, keep updating information about your business on the website to keep everything fresh and show you are current and active.
You can do it!