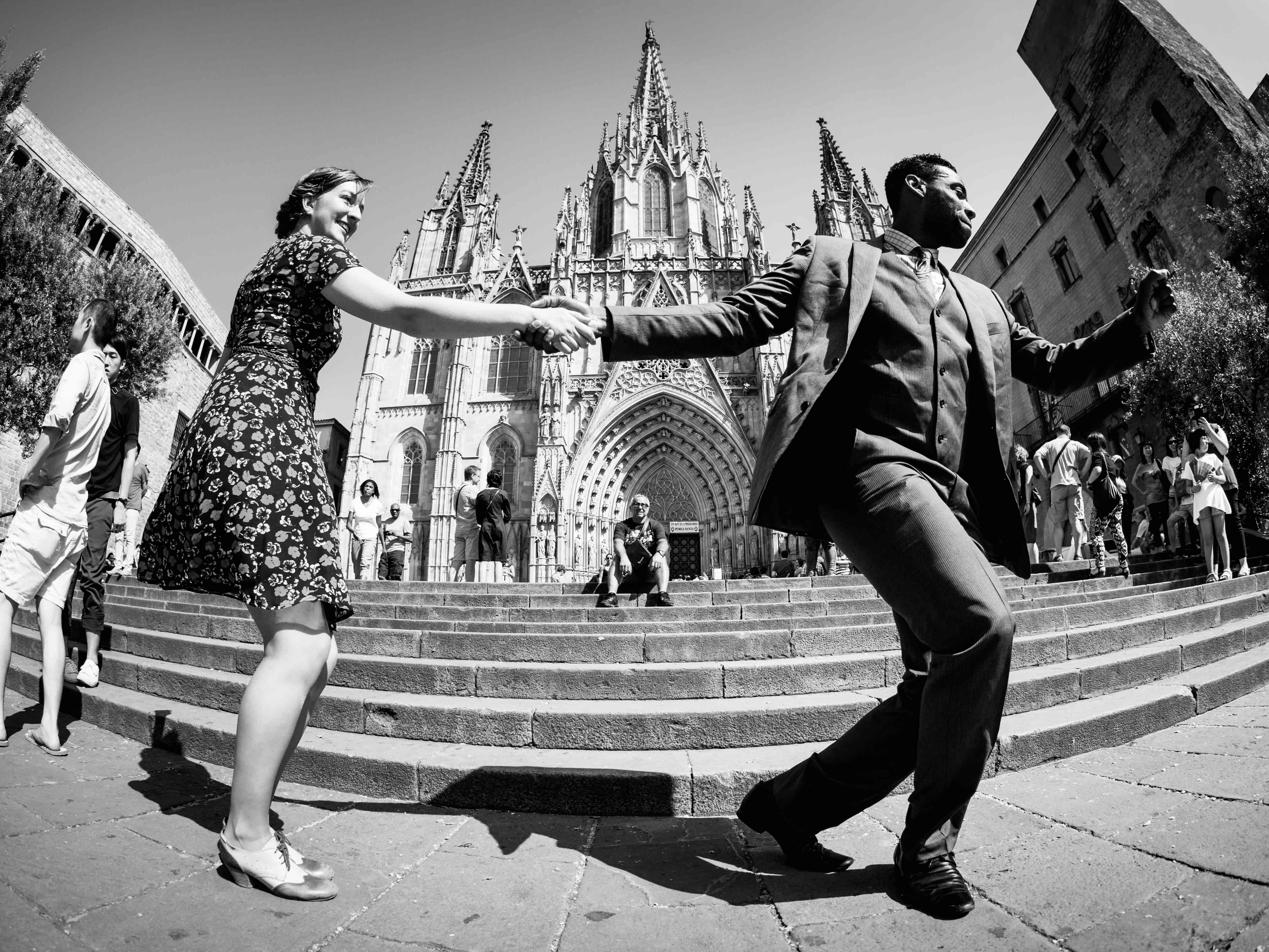 Succeeding as a professional lindy hopper is an art in itself.
There are many details  that go into the process of becoming a successful Lindy Hop instructor on a professional level. Most aspiring professional lindy hoppers can avoid many unnecessary entanglements by learning from those who are succeeding in the field. Unfortunately, there are few places to obtain this type of information from professional dancers, and that is why you are visiting Street Smart Swing.
This is the 2nd addition to my course how to succeed as a professional Lindy hop instructor. In this course students will learn the following;
Travel necessities
In this module, teachers will learn some of the main travel necessities being a professional lindy hopper.
The art of engagement
In this module, teachers will learn the secrets I use to continue gaining word of mouth referrals and recommendations. These practical secrets work in every culture.
The big picture
In this module students will learn methods on how to stay focused on the big picture as a professional teacher of lindy hop. Students will learn how to maintain longevity in the scene, financial success over time and more.
Get enrolled! It's awesome.Don't forget the school membership includes access to the Creative Lindy Hop moves Archive, All lindy hop courses no matter what the level, and access to the other Teacher Training Courses.See you in class!