Sample a wealth of dance knowledge and experience during instructor spotlights from the 11th annual Rock That Swing Festival, happening right now in Munich, Germany! For the past decade, dance professionals from around the world have come together to teach and compete at this event. A few familiar faces to look for: Remy Kouakou Kouame at 2:40, Vincenzo Fesi and Alice Mei 3:05, JB Mino and Tatiana Udry 4:35.
I can't wait for any upcoming footage from competitions and classes!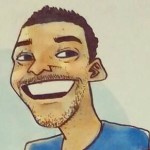 Follow my 
dance resource library and 
Vault
 and learn in 30 minutes what many advanced dancers take years to figure out. Look forward to seeing you on the dance floor soon!  
About the author: