Watching competition videos can be enlightening, inspiring and challenging, giving ideas for future social dancing and maybe even your own competition repertoire. However, if we're honest, not every competition contains a groundbreaking move, or breakout talent among the competitors. More often you'll see a group of skilled dancers who are fun to watch, but it's hard to know what to look for or take away from their performance. Take a look at this video from Plenty Hot. In the Jack & Jill finals each competitor couple took the floor, interacted with the music from the band and meshed decently well with their partner. Where they differed was usually in the details of entrances, exits, and what space they occupied on the floor.
Check out 2:55 as the couple with lead #50 slowly makes their way onto the floor to leave time for their fellow competitors to exit. Even if two partners have something cool in mind, if another couple is there, it shows forethought and grace to interact with one another throughout the entrance/exit process.
Plenty Hot is Lindy Hop dance camp in Dresden, Germany, offering classes this year from Jamin & Sonia, Max & Pamela, Todd & Laura and others. The event welcomed dancers to the Borse Coswig ballroom and dance studio May 13-16 for three days of instruction and live music.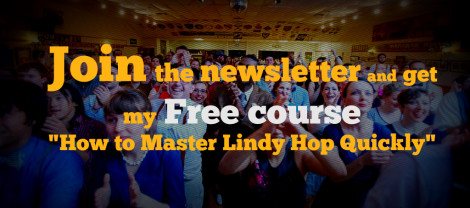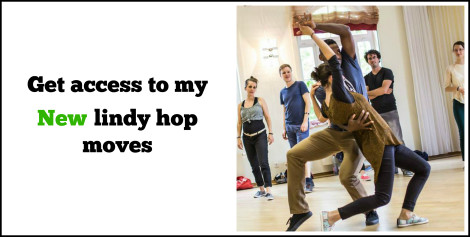 About the author:
Writer, dancer, adventurer, life enthusiast.