How often is it that during your swing dancing you creatively plateau? I do this often, and frequently have to try different things avoiding the urge to protect myself from looking stupid.
Most judgements regarding your movements are made with a preset idea of what is acceptable and what isn't. If it's acceptable it's pretty, otherwise it won't be appreciated until someone in the future looking back labels it "genius."
In this session I'm deliberately doing things that make me feel uncomfortable while dancing with my partner, so that I can discover new ideas that I would like to refine over the next few weeks.  Be inspired and create!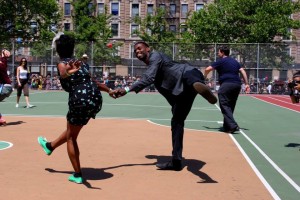 Be inspired and create!