Here's a glimpse of the strictly finals from Lindylicious. This competition featured competitors from all across Europe, representing France, Switzerland, England, Belgium, Sweden, Spain and more. Check out the traveling hop maneuver from First Place finishers Gustav Jacobsson & Laia Puig around 3:38. These two really brought it during their spotlight, set to a version of the song "At the Clambake Carnival."
Lindylicious featured three competitions this year: Jack & Jill, Strictly, and 30 Seconds Showcase. The contests were open to dancers of all levels and experience. This festival was organized by Shake that Swing, the Paris swing dance community committed to quality Lindy Hop, Charleston and Jazz instruction for dancers of all levels.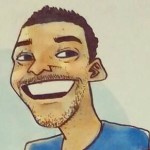 Follow my 
dance resource library and 
Vault
 and learn in 30 minutes what many advanced dancers take years to figure out. Look forward to seeing you on the dance floor soon!  
About the author:
Writer, dancer, adventurer, life enthusiast.