Send out cards for customer retention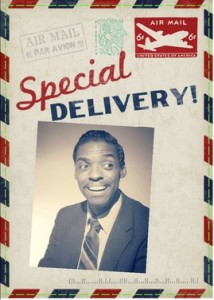 Sending custom greeting cards is perfect for those in home business and traditional business, and is a great service for those of you who like me want to keep their customers. That means everyone!
It's no secret that it is easier to retain a customer than to get a new customer. And, at all times, and certainly during economic slow-downs, businesses want to keep as many customers as they can. Keeping in touch with your customers consistently makes a huge difference.
Customer retention is absolutely critical. The major reason businesses lose regular customers: They just failed to stay in touch with them regularly. Losing customers is completely unnecessary. Don't let this happen to you!  Word of mouth is one of the most valuable assets for artist in business.  If you do what you do well, people will spread the word about you.  The key is in reminding them by staying in touch.
Watch this brief video on how simple it is to send a card.
I've never had to solicit work as a dancer because I've used this type of service to cultivate the relationships I have in my sphere.