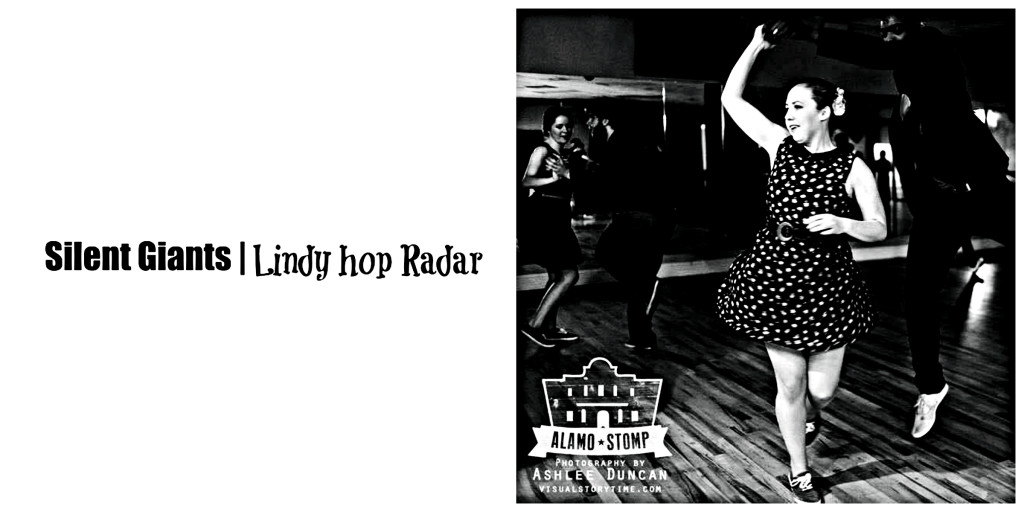 Often times I ponder if certain followers that I really enjoy dancing with will show up at certain events that I attend once every few years. Arguments with my subconscious ensue as soon as I start my travels to the event. "Will she be there or not." Anticipation for to dance with that special follower is usually on an all time high the moment the Friday night dance commences. Most of the time my subconscious is proven wrong when it comes to Lian Tarhay.  She is usually there blending into the crowd or Djing killer sets.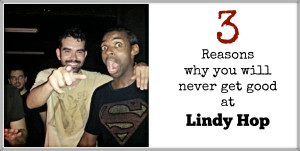 She is one of my ultimate go to followers when I hear a fast tempo song. When I'm anxiously dying to swing out and execute crazy Charleston variations, she is the one I start scanning the room for like the Terminator.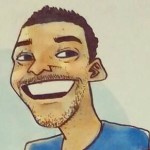 Follow my weekly lindy hop inspiration in the 
Vault
and let's schedule your free private lesson. (First come first served.) Look forward to seeing you all soon!  
All my international leader friends, listen up! She can follow. She is another American lindy hop silent giant that I encourage you to share energy with at some point. Check out some of this footage of her dancing with another midwest favorite of mine Jonathan Jacobs.
Will I see you this weekend? Save me at least two dances!
Look forward to seeing you all soon!
About the author:
Jamin Jackson
Artist, Entrepreneur and Coach

Recent post on the blog:
Jamin Jackson Lindy hop moves, Jamin Jackson lindy hop library, Jamin Jackson swing dance moves, Jamin Jackson lindy hop for beginners, Jamin Jackson lindy hop for intermediate dancers, Jamin Jackson lindy hop for master dancers, Jamin Jackson lindy hop vault, Jamin Jackson lindy hop steps, Jamin Jackson lindy hop basics, Jamin Jackson lindy hop beginner lesson, Jamin Jackson fancy moves, Lindy Hop Moves for beginner, intermediate and advanced level dancers,Lindy Hop Moves for beginner, intermediate and advanced level dancers Lindy Hop Moves for beginner, intermediate and advanced level dancers, Lindy moves for beginner, intermediate and advanced level dancers,Lindy Hop Moves for beginner, intermediate and advanced level dancersLindy Hop Moves for beginner, intermediate and advanced level dancer
New Lindy Hop Moves for beginner, intermediate and advanced level dancers,Lindy Hop Moves for beginner, intermediate advanced level dancers Lindy Hop Moves for master swing dancers  
Jamin Jackson Lindy hop moves, Jamin Jackson lindy hop library, Jamin Jackson swing dance moves, Jamin Jackson lindy hop for beginners, Jamin Jackson lindy hop for intermediate dancers, Jamin Jackson lindy hop for master dancers, Jamin Jackson lindy hop vault, Jamin Jackson lindy hop steps, Jamin Jackson lindy hop basics, Jamin Jackson lindy hop beginner lesson, Jamin Jackson fancy moves, Lindy Hop Moves for beginner, intermediate and advanced level dancers,Lindy Hop Moves for beginner, intermediate and advanced level dancers Lindy Hop Moves for beginner, intermediate and advanced level dancers, Lindy moves for beginner, intermediate and advanced level dancers,Lindy Hop Moves for beginner, intermediate and advanced level dancersLindy Hop Moves for beginner, intermediate and advanced level dancer
New Lindy Hop Moves for beginner, intermediate and advanced level dancers,Lindy Hop Moves for beginner, intermediate advanced level dancers Lindy Hop Moves for master swing dancers