A delightful demo from Skye Humphries and Marie Mattson last weekend at Rome Winter Jump. With rhythms provided by Gotha Swing these two appear to glide across the floor and showcase several combinations that emphasize the contrast between their movements. Look closely at 1:54 and 3:20 for how Skye freezes while Marie continues her motion. I am also wowed by Skye's styling choices – kicks, stomps, hops and level changes – sprinkled throughout.
Rome winter jump is a weekend event in Rome, Italy, featuring three levels of Lindy Hop and two levels of authentic Jazz classes for dancers of varied experience. Skye and Marie were the principle teachers for this year's event, which also boasted live music from the Luca Filastro Quintet and Gotha Swing.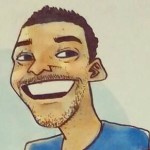 Follow my 
dance resource library and 
Vault
 and learn in 30 minutes what many advanced dancers take years to figure out. Look forward to seeing you on the dance floor soon!  
About the author: