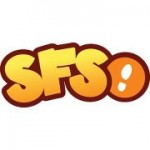 Down in Arkansas there is more than coleslaw on the menu at Southern Fried Swing 2012.  Hush puppies, fried chicken, cake balls, perrier, smothered cheese potatoes and a host of many other fine delicacies all added to the family reunion atmosphere at one of my favorite events in the south.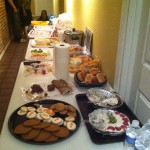 Imagine yourself dancing in a comfy rustic venue in the woods to foot tapping rhythms of The Careless Lovers and many superb Deejayed sets from Jerry Warwick, Greg Robbins, Jaredan Braal, and Kyle Hankins .  The event seemed bigger, and felt more intimate than many of the mid-sized regional events I've attended in the past.
The combined efforts of the organizers and volunteers shined bright as I watched the events of the weekend fall succinctly in place like domino pieces.  The dances flowed well without too many pace fluctuations.  The Saturday night dance was one of the big highlights of the weekend.
Funny performances, light hearted jack and jill competitions, and family friendly contest that kept us laughing throughout the night.  They even had a "dress like a nerd theme" the opening night, followed by a "fun contest" that consisted of some of the most hilarious dance improvisations I've seen.
As a teacher, I really appreciated the attitude and active engagement of the students, and most were at the beginner to intermediate advanced levels.  Everyone actively participated in the classes and kept a resolute but relaxed intensity to learn what was being shared.  This in addition to the housing accommodations made teaching and recuperating so much easier throughout the weekend. There was even a Tranky Do improve performance by all the instructors.
There were many regional advanced dancers who were leaders of their scenes who attended the event.  Most that I saw danced the entire weekend with many who were less skilled.  Their participation initiated the welcoming social atmosphere at the event.  Big shout out to the Dallas/Ft Worth, Tahlequah, Waco, Oologah, Tulsa, Memphis, and Wichita leaders.  You all represented strong.
All the instructors were presented an official letter of welcome from the Mayor of Ft. Smith Arkansas declaring that on Saturday it was officially "the instructors day." I'm looking forward to seeing what is in store for this event next year.  One thing that could make it even better is wood floors in the main dance hall.  I might of had the physical energy to dance open to close if the floor was easier on the knees.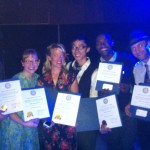 This is an event I would recommend attending , if you are in 6 hours of the region.  It felt safe to ask anyone to dance, comfortable for casual conversation, and ultimately felt welcoming to dancers of all levels.  I look forward to returning!  I rate this event……..
4.4 out of 5 shoes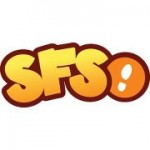 Jamin Jackson