Alamo stomp is finished and my event blues is already commencing. It's bitter sweet attending the last dance of a Lindy hop weekend. During the Sunday afternoon dance I started to reflect on all the goodness exhibited by the many volunteers and participants who attended the event.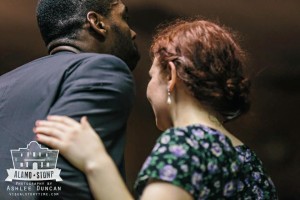 *Stands on podium*
"Microphone check, 1, 2. Aye yo, I just want to say thank you to a few people. You know what I'm sayin'!?"
I just want to say thank you to my host Chad for the generous hospitality, housing and frequent transportation during the weekend.
To the many students who are on their journey in Lindy hop: Anastasia, Jing, Penny, Jared and all the others who I didn't get a chance to personally converse with who attended our master classes, I want to encourage you to keep working on what we shared in class. You officially received the "cheat codes," and will circumvent many unnecessary entanglements in your journey – trust me. Here is the link to the 30 minute lesson I mentioned in class that I teach to beginners. I hope it helps.
Thank you to the organization team lead by Connor and Lara for the professionalism and continued flexibility throughout the weekend. So much unseen work is invested behind the scenes and it was great to see you all enjoying yourself during the weekend. It's not easy making adjustments during the event happenings, but you all led by example.
Thank you to my partner Grace! It was extremely fulfilling to observe the inception process from the nucleus of the room with you. I can't wait to get busy helping more people.
And lastly, I want to just say thank you to all those who spent their money to attend the event. We are a global swing dance community made up of individuals who are willing to believe their part makes a difference. Swing dance events would be impossible without you.
I can't wait to see what happens to the growth of the San Antonio swing dance community along with all those scene who had representatives in attendance.
I hope to see many of you again real soon!
And peace out to all the haters…..
*Looking smug. Drops mic, and walks with a limp off the self made stage in living room, then trips on a Thomas the train toy*
About the author: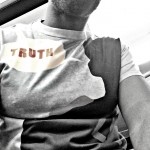 Artist, Entrepreneur, Coach