A new year brings a new face to the swing scene in Iowa City with the transformation of the annual swing festival into Hawkeye Lindy Exchange and the restarting of the University's performance team.
Event Co-coordinator Abbey Berkebile says while planning Hawkeye 2015, it became clear a swing festival of that scale was more than the University of Iowa Swing Dance Club could sustain. She says around the same time the concept of making the festival an exchange presented an alternative to discontinuing the event.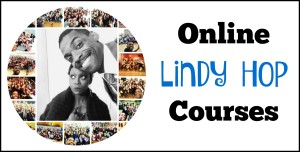 Rachel Clark – Hawkeye Co-coordinator and instructor for the Iowa City scene – says the group was hoping for a bigger crowd, but also wanted to set realistic expectations for the event, noting the size of the ballroom made the smaller crowd more noticeable. She says for future Hawkeye events, the club aims to be creative and to include more community building activities such as this year's showing of the independent film CTRL+ALT+Dance.
While the event drew fewer dancers, the caliber of live music and DJ's remained, with Joe Smith and the Spicy Pickles Jazz Band and Miss Jubilee each providing roughly three hours of music each night. With a more laid back atmosphere and schedule, the event offered just one workshop for a solo choreography "Shangri-La Bounce" produced by Cindiasaurus Rex, who taught the routine Saturday afternoon, and fellow dancer Kevin Kim.
This weekend the University of Iowa performance team also debuted their first original choreography since the team restarted last fall. Michael Bradford started the original University of Iowa team and gave it the iconic name, the Flying LindyHawks, but the performance team aspect dissolved a few years back.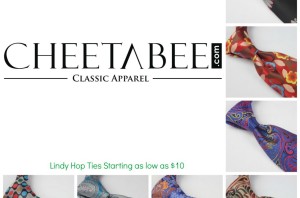 Rachel says several members of UI Swing Dance Club decided to revive the performance team. A group of three choreographers – herself, Joe Helfenberger, and Laura Jackson – began preparing during summer 2015 to get a routine started for the new members. Around fifteen people responded to the audition call, yielding a final team of 9 members, four couples and one alternate. She says Joe has previous performance experience, and Laura previously competed with the Flying LindyHawks before the team dissolved. Combined, Rachel says the trio took inspiration from a host of swing videos, and she personally was influenced by her experience with hip hop, which she says can be seen in some of the follow's solo jazz section. Rachel says the team has been working to get everyone's input for the final version of the choreo and this has contributed to a sense of ownership for the members.
The Flying LindyHawks plan to take their choreo to Heartland Swing Festival in Des Moines, Iowa this April. Abbey and Rachel say the team is excited to showcase their work among peers in the swing community.
About the author:
Writer, dancer, adventurer, life enthusiast.