Just how much joy can be found in a single dance? This performance to the tune of "The Fox" just might show a hint of what's possible. Thomas Blacharz and Eglė Nemickaitė performed "Improvography" during the Moscow Christmas Swing Dance Camp 2016 Cabaret. I dare you to watch this without cracking a smile!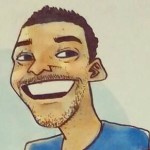 Follow my 
dance resource library and 
Vault
 and learn in 30 minutes what many advanced dancers take years to figure out. Look forward to seeing you on the dance floor soon!  
About the author: