What an incredible time it is to be part of Lindy hop.  New scenes of passionate dancers are spreading like wildfires  around the globe. This being one of the busiest times of year for me, I found myself humbly boarding the plane, and and bracing myself for the arduous 17 hour flight from Bristol England to Wellington New Zealand.  The good part about this trip was that England was in its fall season and in Wellington was in it's spring season. Thankfully, I thoroughly packed for both. Fortunately for me I was loaded up on Sudafed to suppress my sinus infection.  Happy to say I made it to New Zealand without my head exploding upon arrival.
Windy lindy was an incredibly unique event. If you've never been to Wellington, it is such an eclectic city that resembles two of my favorite cities in America, New Orleans and Seattle.  Lot's of good places to eat.  Asian, Indian, and tacos were just a sample of  the many great places I had the opportunity to dine.   You are missing out on such a great coffee experience if you haven't tried a "flat white".
The scene was full of committed leaders and talented volunteers who all pitched in to make this a very special event.  Dancers pitched in to decorate the dance hall, prepared food, Dj'ed sets, and frequently picked up people from the airport.  All of this combined effort created the appearance of a seamlessly executed event.  Of course every event has there share of unexpected surprises that seem much bigger in the moment.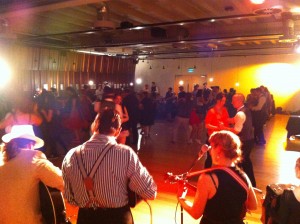 The social dancing in this event stood out to me in the sense that everyone was friendly yet everyone was on different levels.  We danced at various venues throughout the weekend and I noticed this trend of friendliness continuing throughout the entire weekend.
Even as competitive as jack and jill's can be, the overall atmosphere was filled with fun.  As I danced during the weekend, I noticed that many dancers had just recently joined the scene, which is a good sign that the local scene is growing.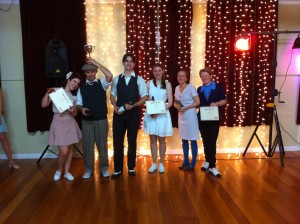 There was one thing that truly blew me away about this event, and that is the eagerness for the students to improve.  I've never seen a group of students progress so rapidly over the course of a weekend.
Students were focused in class, and determined to stretch themselves by dancing with dancers who had a stronger skill set than them. It may have been scary at first for them to reach out to those who had far greater skills, but it was satisfying to watch the healthy exchanges.
I was so surprised that I had enough energy after all the long flights to be able to dance with the students well into the late night. The DJs played some of my favorite songs throughout the weekend, and their music selection showed a significant amount of balance, making it enjoyable for everyone to find something they like to dance to. The band that played during the evenings utilized at least two ukuleles during their sets.  It was a familiar and unique sound, filled with musicians who passionately sang into the microphone.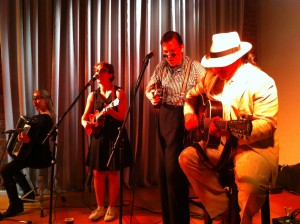 The costume party was fun. The theme was to come in disguise. Some people wore mask, some people dresses in full-fledged costumes, and others dressed up as other people. There was even a vintage clue game highlighting different artists and venues from the original swing times. Dancers throughout the evening had various clues and riddles to solve the murder mystery that evening.
There are always improvements that can be made to make events even better. Since there were so many people outside around the places we had class, perhaps having an opportunity to dance outside could be a benefit next time.  My first visit to Wellington Windy Lindy was an unexpected surprise. I'm proud of the leadership there, and I'm encouraged to know the overall culture of the scene is a healthy place for swing to blossom.  The dance community is poised and ready to grow to the next level.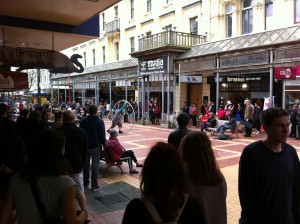 If you're swimming in the Pacific Ocean off the coast of California and get stranded, just keep calm and head southwest, you'll find Wellington New Zealand I promise.  It's there. Really.

Big thank you to Rachel, Michael, Saran, and all the volunteers who made this event flow seamlessly.
They had all the "bear necessities" in place, and I look forward to seeing all the new dancers the next time that I'm on that side of the planet.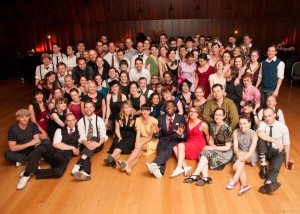 I rate this event… 4.6 out of 5 shoes!
Jamin Jackson