Combine a good band, a quality dance floor, and a solid pair of dancing shoes and you have an opportunity for quick turns and smooth slides. William Mauvais & Maéva Truntzer were able to harness this very combination during their demo at Swing A Dance in Quebec City last weekend. Check out this playful dance and see if you can count how many times Maéva turns at 1:55!
Swing A Dance is a festival dedicated to Lindy Hop and Charleston. This year featured instructors Jamin and Annie, Alain and Genevieve, and Jonathan and Marie-Anne teaching workshops for beginner, intermediate and advanced dancers. In addition to social dances, the festival offered shows and a variety of competitions.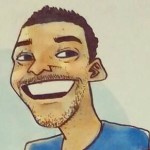 Follow my 
dance resource library and 
Vault
 and learn in 30 minutes what many advanced dancers take years to figure out. Look forward to seeing you on the dance floor soon!  
About the author:
Writer, dancer, adventurer, life enthusiast.