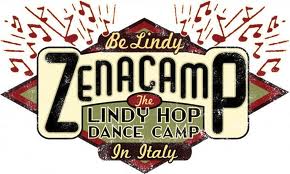 Zena Camp 2012 has arrived and passed leaving me wanting that weekend to never end.   This  particular event marked my first time to visit the Lindy Hop community in Italy, and indeed the culture of dancers have stretched new space family in my heart.   Powerfully organized with a dream team line up of teachers and Dj's, this event was especially memorable for anyone who attended.
The accommodations and classes were held in an old historic castle off of the coast of Genova capturing the beauty of natures sunset and sunrises.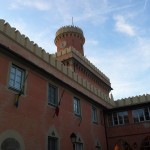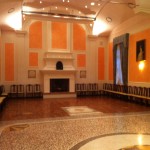 As a teacher the classes were fun and relaxing to instruct do to the beauty of the facility, the easy going translators, and the overall relaxed feel of the event.  We even had the opportunity to teach outside on the patio next to the pool.
The Saturday night dance felt intimate and full of color.  Being that I love dancing with my students till the early morning hours, we were never short of quality music from the bands and Dj's.  The band even played into the early morning!
The performances by the teachers were exciting and kept the momentum of the evening growing until the end.  There were so many that I missed having the opportunity to dance with that I wish the event lasted a week.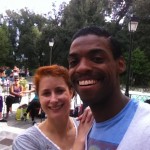 The Sunday dance was even more relaxing located at one of the weekly venues attended by many of the local dancers  As an instructor there were so many people who were willing to make my stay comfortable so that I could effortlessly focus on my classes and dancing with the students.  (Drivers to and from the castle to the venue, you know who you are:)
Though sometimes funds are limited, one thing that would make the event even better next year would be wood floors at the venue for the classes.  Overall this event was one of the premier events I've attended in 2012, and the memories will linger with me for a long time.  What can I say?  This event captured the spirit and joy of lindy hop that I anticipated and surpassed many of my expectations.  There is hope for lindy hop to continue strong in this region, because of the the passionate servant leadership, open and friendly culture, and positive volunteers. Italy, I'm in love! Big thank you to Silvia, Bruno and all the volunteers for giving your best.  I look forward  to bringing people from my scene here in Oklahoma with me next time.  I give this event……..
4.8 out of 5 shoes
I look forward to returning to Italy in the future!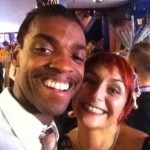 Jamin Jackson